Unleash
Peak Performance

with TimTam

Elevate your game with our athlete-grade supplements, trusted by MMA champions and designed for those who dare to push the limits. Blending nature and science, TimTam fuels your relentless pursuit of performance.

🔐 Trusted by over 2,000 athletes and fitness enthusiasts worldwide!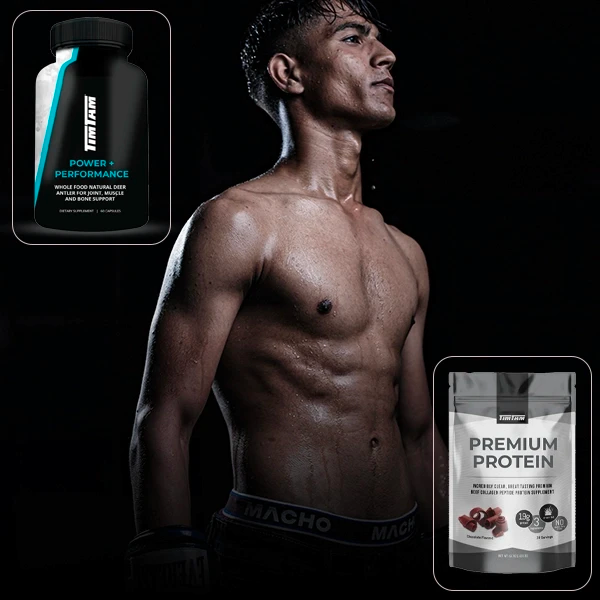 Power Up Like a Pro
Why MMA Athletes Choose TimTam
Each of our subscription options is
designed to elevate your game,

supporting every aspect of your wellness journey:
Power + Performance
Amp up your game with the raw power of nature. Our supplement harnesses the benefits of 1000mg Deer Antler per serving, fueling you with essential nutrients that aid in recovery, improve strength and endurance, and boost energy levels. Subscribe for a 90-day supply now and enjoy a 33% saving. One natural ingredient, multiple game-changing benefits!
*antlers are collected after they calcified naturally by the animal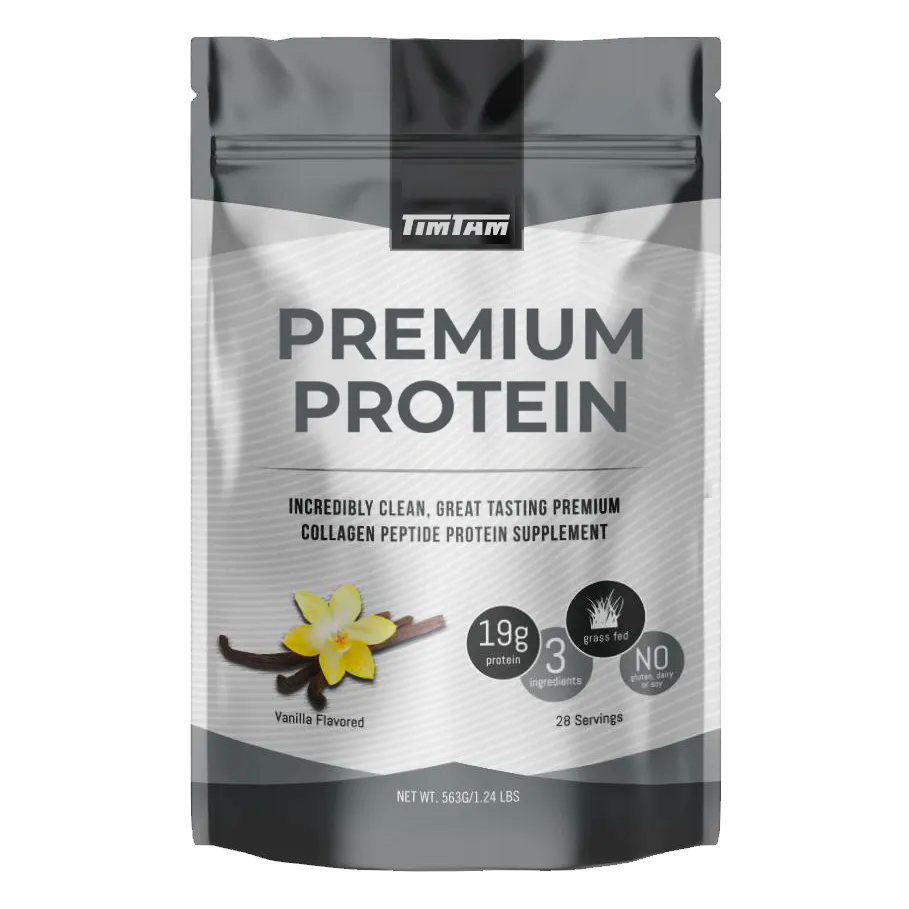 Premium Protien
Accelerate your muscle building journey with our superior grass-fed, hydrolyzed beef collagen protein. 3 ingredients with 19g of high-quality protein per serving, we fuel your goals of a lean and fit physique. Subscribe for a 90-day supply and save 33%. Superior protein, extraordinary results!
2000+
Positive Reviews and Counting
"At almost 50, this supplement is powerful and you can notice the difference in your strength level and endurance. 2-4 capsules per day will allow you to push harder and recover faster. It's one of the reasons we added it the TT brand. Try it you won't be disappointed"
"I take fish oil to keep my body healthy and feeling its best. Consistency is key with this. My joints feel great and inflammation is down! Plus, fish oil is quality stuff with no fishy aftertaste or burps that you normally get with other supplements"
"Can't speak more highly of a product that actually gave me better blood test results! Complete scientific proof that this fish oil does exactly what it says! My inflammation levels dropped by 50% within a 2 month period. This is 100% a superior product to others. Obsessed!"
Coaches, trainers and elite athletes use massage therapy during training to speed recovery. TimTam makes professional grade therapy products for professional athletes, trainers, therapists & consumers. Our patent pending device and attachments will add another layer to your fitness regime or simply unlock the holistic benefits of massage therapy.
Copyright © 2022 TimTamPerformance.. All rights reserved.